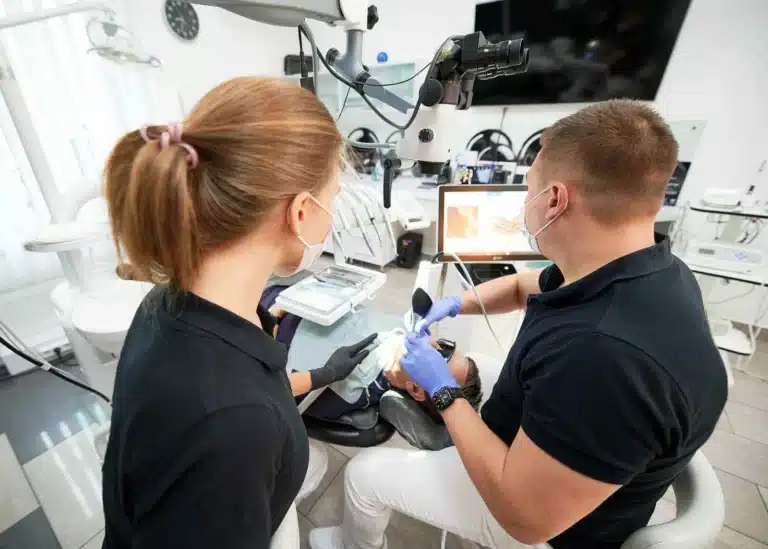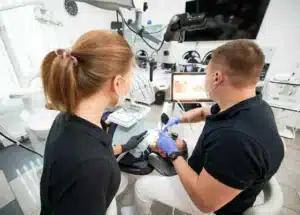 If you're an expecting mom with a dental appointment coming up, you may be wondering what the rules are for having dental work done during your pregnancy. Routine cleanings and exams are not only safe for pregnant women, they are even more important than usual. Changes in hormone levels during pregnancy can cause gum irritation that can lead to bleeding or swelling in gums and may even cause more frequent cavities. While you're pregnant, it's more important than ever to have your teeth regularly checked and cleaned to prevent cavities and gum disease.
Other procedures, like fillings and crowns, are safe to undergo during pregnancy, though most doctors recommend that you wait until the second trimester and avoid having work done during the third trimester when it may be uncomfortable to lie flat on your back for a long period of time.
Emergency work like root canals and extractions that can't be postponed are also safe to undergo, just make sure that you talk with your dentist about your comfort levels with anesthesia. If you feel stress and pain, your baby will feel that stress and pain; and while Lidocaine does cross the placenta, a small amount in addition to numbing may be all you need.
You should postpone any elective procedures, like whitening, or any cosmetic procedure, until after you deliver, and avoid having x-rays taken.
Keep these things in mind during your nine months, and make sure to schedule regular, or more frequent, cleanings! To schedule your next appointment, contact Comprehensive Family Dental online or by calling 361-573-7722. We look forward to seeing you at our Victoria, Texas office.
Sources: http://americanpregnancy.org/pregnancy-health/dental-work-and-pregnancy/