As parents, we want to ensure that our children have the best start in life, and that includes taking care of their teeth & oral health. At Comprehensive Family Dental in Victoria Texas, we understand the importance of providing quality pediatric dentistry for kids in a welcoming environment. Our team is dedicated to creating positive dentist experiences for children, promoting lifelong dental health and beautiful smiles. In this comprehensive guide, we will explore the various aspects of pediatric dentistry and how it can benefit your child's overall health and well-being.
The Importance of Early Dental Care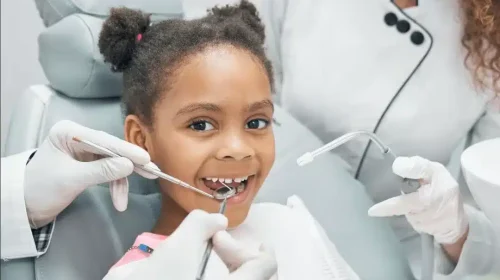 Scheduling Your Child's First Pediatric Dentistry Visit
Bringing your child for their initial dental check-up by their first birthday or when their first tooth emerges is essential, whichever comes first. Early dental visits are crucial for monitoring the development of your child's teeth and jaw, as well as establishing good oral hygiene habits from an early age. We welcome children of all ages, from infants to teens, and our friendly staff is trained to provide a positive and comfortable experience for your child.
Establishing Good Oral Hygiene Habits
Maintaining healthy teeth and gums requires good oral hygiene. Even before your child's first tooth erupts, it is important to start practicing good oral hygiene habits. Use a soft, damp cloth or a toothbrush specifically designed for infants to gently clean your baby's gums. Continue to create good oral hygiene habits with your child  brushing their teeth at least twice a day, flossing daily (even baby teeth), and always supervise them until they are capable of brushing on their own that is usually around ages 8-10. Remember to see your hygienist and dentist every six months for an exam and hygiene visit where good oral hygiene habits are reinforced. 
Preventive Measures: Dental Sealants
One of the preventive measures we recommend for children is dental sealants. Dental sealants are a biocompatible material that is applied as a coating to the back teeth chewing surfaces. Their role is to serve as a protective barrier, preventing food particles and bacteria from becoming trapped in the grooves of the teeth and leading to cavities. At
Comprehensive Family Dental
, we take extra care in placing dental sealants to ensure the best seal possible, using advanced technology and techniques to clean the tooth surface before application.
Orthodontic Evaluation and Expansion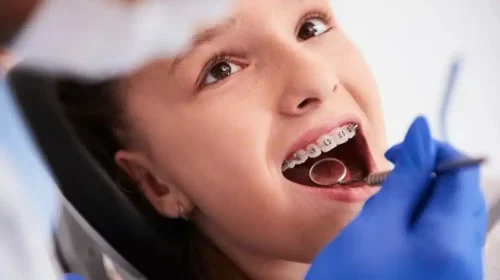 The Importance of Jaw Development
Proper jaw development is crucial for a child's overall health and well-being. Unfortunately, it is often overlooked by dental offices that only focus on orthodontic treatment after all the baby teeth have fallen out. We believe in early orthodontic evaluation, starting as early as 5-6 years old or even earlier. Dr. Rainey, our experienced dentist in Victoria Texas, provides orthodontic expansion services to help develop the jaws to their full potential, creating a better airway and allowing teeth to come in straight naturally. This approach avoids extraction or retraction, which can reduce the size of a child's airway and lead to long-term problems.
Pediatric Dentistry Services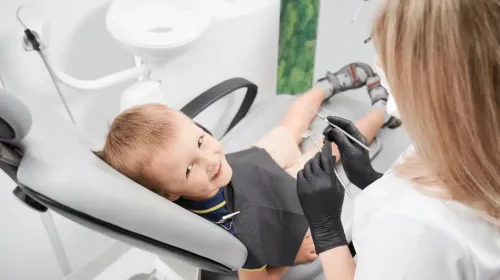 Comprehensive Family Dental
At Comprehensive Family Dental, we offer a wide range of dentist services specifically tailored for kids. Our goal is to ensure that your child receives the highest quality dental care in a comfortable and friendly environment. As a leading dentist in Victoria, TX, our services include:
Routine Dental Exams and Cleanings:

Regular dental check-ups are essential for maintaining good oral health. During these visits, we will remove any plaque or tartar buildup, check for cavities, and evaluate your child's airway and dental development.

Dental Fillings and Restorations:

If your child has cavities or tooth decay, we offer minimally invasive techniques and esthetic fillings to restore the health and appearance of their teeth.

Pediatric Orthodontics:

Dr. Rainey provides orthodontic evaluation and expansion services to ensure proper jaw development and straight teeth. Our approach focuses on helping to develop the best airway possible, and creating the room for teeth to come in naturally.

Dental Sealants:

We recommend dental sealants to protect your child's molars from decay. Our meticulous approach to placing sealants ensures protection and longevity.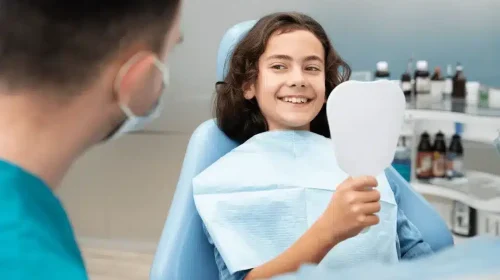 Creating a Positive Dental Experience
We recognize that for children, a visit to the dentist can be an intimidating experience. We want your child to feel comfortable and at ease during their visit, and we strive to make dental visits a positive and enjoyable experience.
Compassionate Dental Staff
Our team at
Comprehensive Family Dental
is dedicated to providing compassionate care for children. We believe that a warm and friendly approach helps children feel more comfortable and less anxious during their dental visits.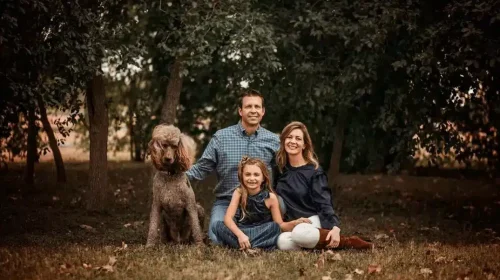 At
Comprehensive Family Dental in Victoria Texas
, we are committed to providing the highest quality dental care for children in a friendly and comfortable environment. From your child's first dental visit to ongoing preventive care and treatment, our team is here to support your child's oral health journey.
Schedule an appointment with us
today and let us help your child achieve a healthy and beautiful smile that lasts a lifetime.